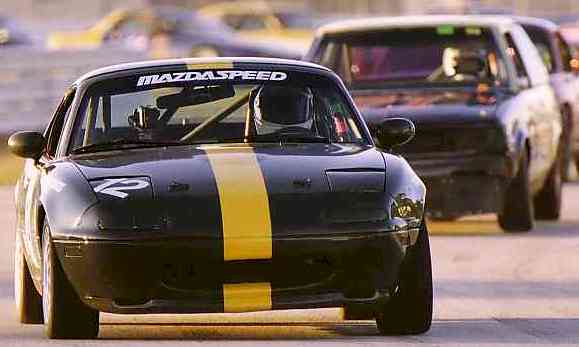 OUR BUSINESS CLOSED ITS DOORS ON MAY 31, 2009
WELCOME TO OUR HOME, HERE ON THE WORLD WIDE WEB. PLEASE FREE TO COME IN AND BROWSE.
CLICK HERE FOR LM-1 WIDE BAND AIR FUEL RATIO METER
CLICK HERE FOR FIRECHARGER RECHARGABLE FIRE EXTINGUISHER SYSTEM
CLICK ON PRODUCTS (AT LEFT) FOR: WIDE BAND AIR FUEL RATIO METER, DL-90 DATA LOGGER, LASER STRING, LASER TOE GAUGE, KOOL SHIRTS & DRIVER COOLING.
CLICK ON SERVICES FOR: RESTORATION, RACE CAR CONSTRUCTION, TUNNING, REPAIR, POWDER COATING.
VINTAGE RACE CARS INCLUDES SOME CARS WE HAVE OWNED AND WOULD LOVE TO KNOW WHERE THEY NOW RESIDE.
CARS FOR SALE BELONG TO FRIENDS AND CLIENTS.
CHECK OUT NEWS BUTTON FOR NEW PRODUCTS...
The Dyno Shop, Inc. was established in August 1996, in sunny Ft Myers Beach, Florida USA. We provide selective Automotive and Diagnostic equipment to the Automotive Performance market. We only sell products that we personally use in our shop. Including products such as, (Wide Band Air Fuel Ratio Meter) , Advanced Racing Technologies (Laser String , Laser Toe Gauge) and Magnatech Industries (Speedibleed) Our shop includes a Dynojet 248C Chassis Dyno (rolling road) for Performance Tuning, and complete facilities for Building or Restoring Classic, Vintage and Historic Race or Road cars.
Contact Information
CLOSED AS OF MAY 31, 2009
CHECK OUT WHERE WE LIVE, WORK & PLAY FT MYERS BEACH, FLORIDA CLICK HERE