This 1964 Porsche 356C about to begin transformation into a Vintage Race Car. This car is being built for sale. Our plan is to build the car's body, suspension mods, and roll cage, leaving the engine basically stock. This would be an excellent place for a new driver to begin. Later the engine can be built to full race specifications if desired.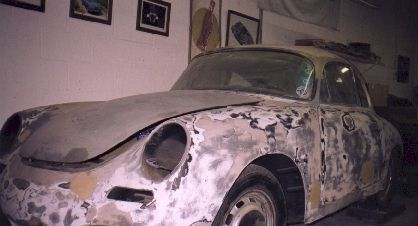 The 356C pictured above has been sold to Dave in Mich. and will be built to his specifications for PCA & Club Vintage Racing. Stay tuned for progress pictures.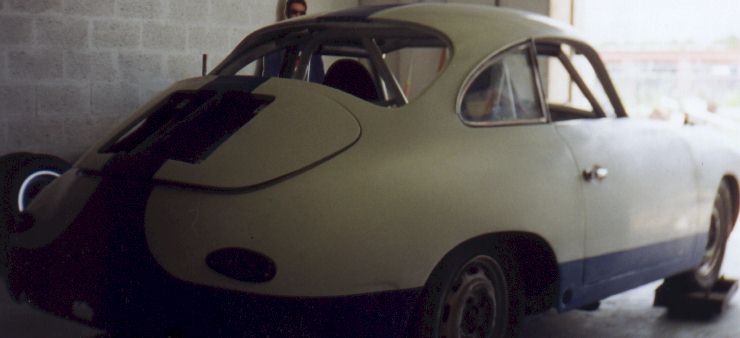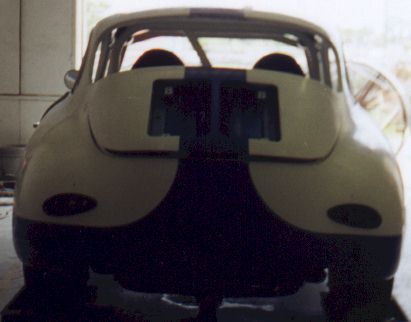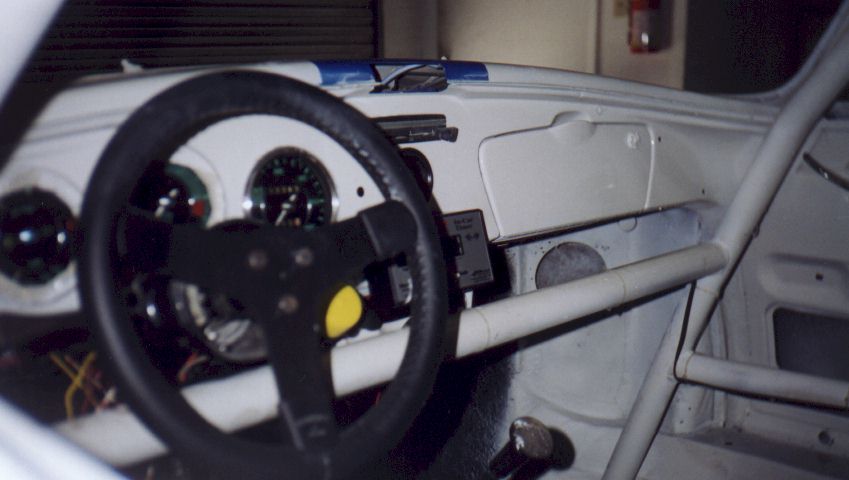 Yellow blob is shift light, the box covering radio opening is the lap timer. Pan left & right.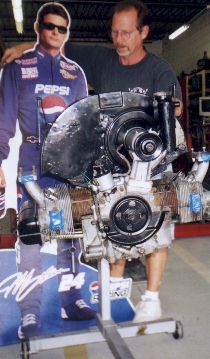 Jack & his buddy Jeff check out the engine.
We can find one to build for you, call or drop us an E-Mail.