Fueltronics sells a wide range of turbo products including the products listed below which have been developed in-house.

To Control Air flow meter / Map sensor, FCD Controller and to act as a Fuel Cut Defender on TURBO vehicles, click on AMFC - PRO at left.
Turbo Fuel Cut Defender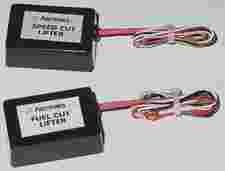 The Fueltronics Fuel Cut Lifter (FCL), or fuel cut defender as it is commonly known, is designed to remove the annoying overboost cutout that most manufacturers build into turbocharged vehicles when turbo boost exceeds a preset level. The effect of it varies from feeling like the car has turned off, to a loss of power, and you would normally only feel the effect of this device, if you have raised your boost level above the preset limit (electronically or mechanically).

The FCL raises the cutout setting to above your desired boost level, thus ensuring it doesn't cut in at the wrong time. The cutout is still there however at the higher setting in the unlikely event that you have a problem which causes boost levels to rise unchecked, thus ensuring your engine is still protected.

This unit comes supplied with full fitting instructions, and is priced at It can be fitted to most modern Fuel Injected vehicles. FCL units are available for all modern turbo cars such as Toyota Supra (all models), Nissan 200SX,300ZX, Celica GT4, Charade GTTi, Honda City Turbo, Mazda GTX, RX7 & RX7 Twin Turbo, Subaru RS Legacy, WRX.

Speed Cut Lifter

The Fueltronics Fuel Cut Lifter (SCL) removes the cutout that occurs when a preset maximum speed on Turbo vehicles is reached.

Turbo Control Centers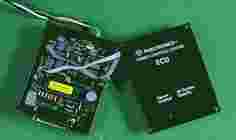 TCC 1

This unit includes a cabin mounted digital display that not only shows real time boost levels, but also has two configurable preset boost levels that you can select at the push of a button, as well as full manual control of your boost.

TCC 2

As per TCC 1, but this unit includes an electronic blow off valve which ensures that when changing gear (or if you de-accelerate for a brief time), excess air pressure is bled from the inlet manifold. This means that turbo boost pressures are maintained at all times during hard acceleration, and turbo lag is nearly eliminated. Price

TCC 3

As per TCC 2, but this unit allows you to run extra injectors on your vehicle ( up to 12) thus allowing you to achieve considerably higher than standard boost pressures while still ensuring good engine protection. This unit can also be made to run a Nitros Oxide kit at the same time (extra costs apply), for those people who require 110% out of their vehicles. Price

PRICING In US Dollars
| Description | SKU # | Price |
| --- | --- | --- |
| Turbo Control 1 | TCC-1 | $780.00 |
| Turbo Control 2 | TCC-2 | $918.00 |
| Turbo Control 3 | TCC-3 | $1062.00 |
| Speed Cut Lifter | SCL | $290.00 |
| Fuel Cut defender | FCL | $178.00 |
---
QUESTIONS?: sales@thedynoshop.net