Using the latest Laser Technology available, The Laser Toe Gauge, The Laser String and The Smart Camber & Caster Tool, The Dyno Shop, can set up your car to your exact specifications. Using the most modern equipment available you are assured of repeatable settings..
We can square the car, align the rear axle to the frame, setting the toe, camber and caster for both the front and rear axles.
The Dyno Shop also has a complete set of scales to properly set the corner weights for road, road race, or circle track specifications.
Using a proper set up on a square car will increase your lap times.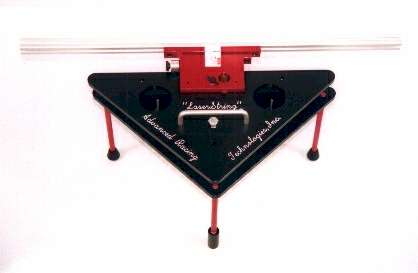 Laser String
Laser Toe Gauge
Key Benefits
Latest Technology
Experienced Staff
Repeatable Results
We also sell these great Laser products!
---
QUESTIONS? sales@dynoshopproducts.com